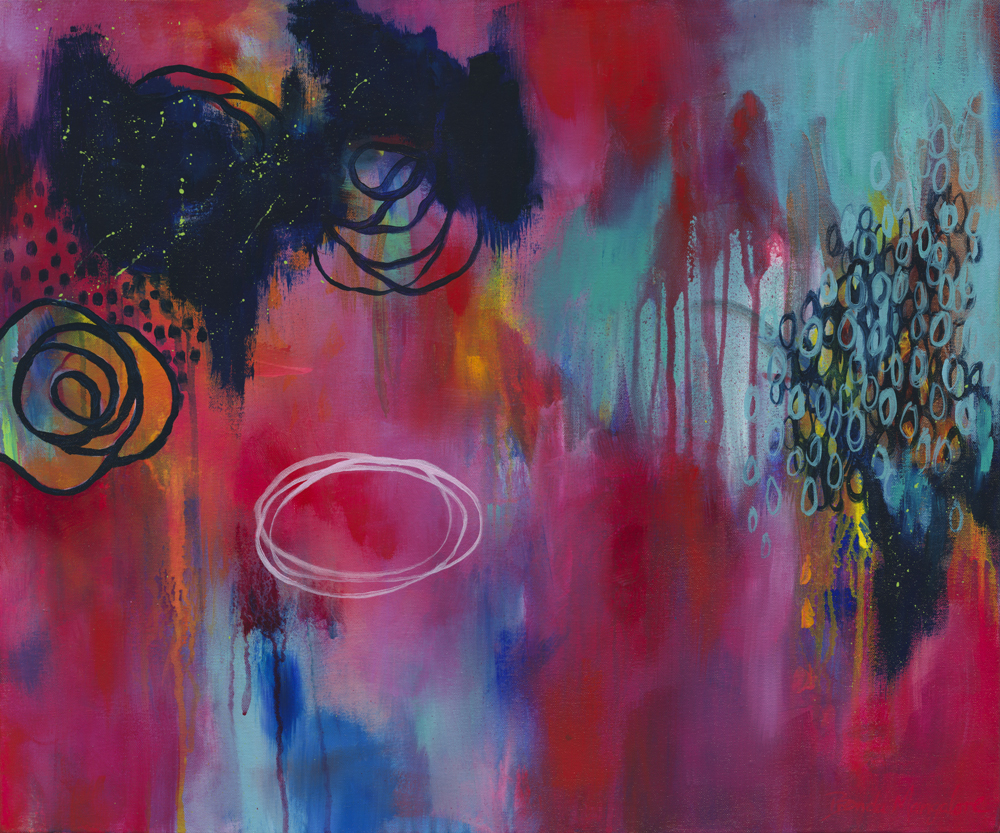 WAITING FOR CLARITY
PLEASE NOTE THIS WON'T BE AVAILABLE FOR DELIVERY UNTIL DECEMBER 2017
This artwork laid almost forgotten for a long time because it has such a quiet quality. Though the colours are bright and intense, it's personality is still one of mindful presence.
There is a quiet confidence, the colours aren't to call out for attention, but it is just a reflection of the hope and faith it holds.
The quiet confidence one has when waiting peacefully for a new day, for clarity on next steps, for a sign to begin.
Blessing that comes with this painting:
MAY THE WAIT FOR ANSWERS BE FILLED WITH PEACE
All paintings are varnished, signed & dated. Created & packaged with love and care in my studio.
Painting details:
24inch(w) x 20inch(h) | 61cm(w) x 51cm(h)

Acrylic on Gallery wrapped Canvas. Ready to be hung + sides are painted rich black. To make it really stand out, I can also help you organise framing with my favourite frame. Contact me for a custom quote

Glossy Varnish (which gives the colours an amazing depth + protects the painting, though I would not recommend hanging it in direct sunlight -- that will make the painting sad & fade.)
Please note that the image has been calibrated to be as accurate as possible -- due to different monitor settings, the colour you see on your screen may not be an accurate representation of the real thing. Rest assured, the colours are rich and beautiful.
sold out